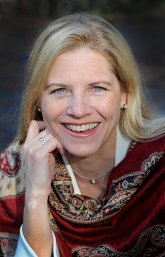 Usually, when I think of goals, my heart sinks and I think UGH! But Bonnie Marie Kuhn has given me a fresh perspective on goals and how to go about setting and achieving them.
I invite you to listen in as she talks about what it was like growing up in her family of entrepreneurs – you won't even believe what her great-grandparents did – I'll only give you a hint – it had to do with bears!
After a series of harsh challenges – 90% of her retirement fund was stolen, her mom having a massive setback with her MS, her own health being challenged – Bonnie Marie has now come to a place of both inner and outer satisfaction many people would love to find themselves.
I was really curious and surprised to hear a few really key bits of info – like, are you aware of times when…well, you'll see!
So if you want to set up something like a business, a health-improvement or weight loss plan, a wedding, a new college education course, or to remap the way you go about your day, you'll love what Bonnie shares with us.

CLICK HERE or on the icon to the left to go to my interview with Bonnie Marie Kuhn, author of Dream It, Design It and Live It!.
Bonnie Marie Kuhn is the creator/facilitator of the powerful new goals setting/achieving Program, which is based upon Dream It, Design It and Live It!, PLUS other valuable resources and support: Plan Your Life's Road Trip. I invite you to check it out: click on the image below!

..