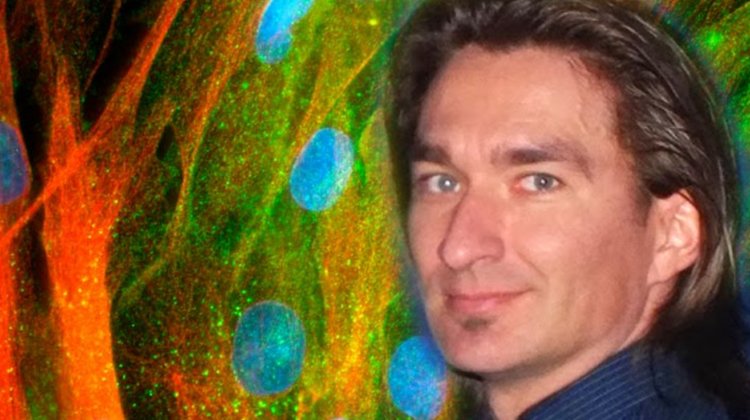 Dr. Stephen West contacted me to see if we could create an interview that would help people take hope and find out more about his life-changing process.
I have to admit that I've interviewed so many doctors who sincerely believe their process is the be-all, end-all of life-changers – and many times they really are wonderful processes – that I was pretty skeptical – at first.
But then he started telling me about how he gets 100% results, how he's helped people come back to life – literally. Click on this shorty audio clip and you'll see exactly what I mean), and help people completely clear from AIDS, I had to eat my skepticism.
Then when he explained the simple thing that happens to our cells when we get shocked or traumatized, I was hooked. And not just emotional shock, either – listen to this other shorty clip about what a poison really is, and what it does – and how our personal products are saturated with these toxins – and what to do about it.

Click on the logo to the left to get to the first of three parts of this entire, fascinating interview. Or use these text links: part one, part two, part three.
Dr. Stephen West, DL, PMD has developed many health training and educational products. Some of the new processes and techniques he has invented include: Power Heal™, Power Stem Cell™, Sub Pressure Esthetics™, Spine Escalator™, and Spine Elevator™.
Stephen's father was internationally famous Dr. C. Samuel West, who dedicated his life to saving lives and traveling around the country and training doctors and chiropractors, letting people know about the incredible finds he'd made in the realm of lymphology, the hidden miracle system. Stephen is bringing this life-changing work forward.
Dr. Stephen West is constantly generating many success stories of helping people heal their own various ailments and performs many live demos, including the Instant Mass Healing™. You can read more at PowerHeal.com – and if there is an event in your area, go to it!
.