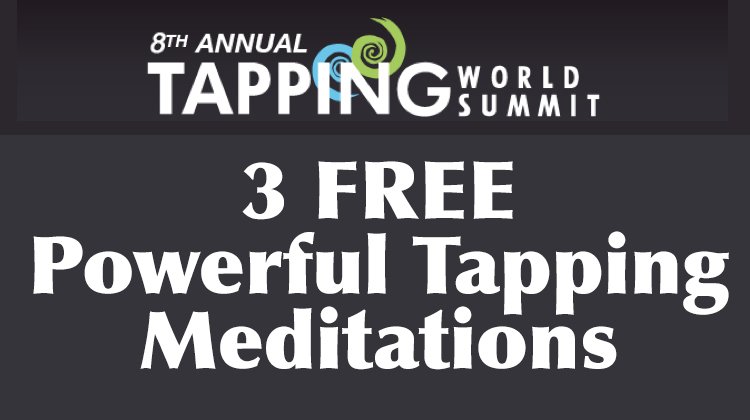 Since I'm passionate about EFT, the Emotional Freedom Techniques, and what it does for folks, I have a feeling you may be interested in this: the EFT World Summit!
If you've ever had questions about EFT, how to apply it for your own various issues or on others, here's how to find out more than you'll ever believe from both EFT Masters and experts from all over the world.
You won't even have to travel, book a hotel, or sit all day in a meeting room…you can experience the entire event from the comfort of your own home or office!
Click on the image above to get to the summit!
It's the EFT World Summit
This year's summit features 20 of the top minds, experts and practitioners in the world of Emotional Freedom Techniques.
All these experts are gathering together their combined knowledge to immerse you in the world of EFT, to help you create better emotional and physical health, prosperity, clarity, energy focus and much, much more…
Never before has a panel like this been assembled…and it may never happen again, so I'd like to encourage you to get registered right away.
Please feel free to pass this along to anyone you feel would benefit from the EFT World Summit too (but no spamming – thanks!). I know you will enjoy and get a lot out of this series.
aloha –
Angela