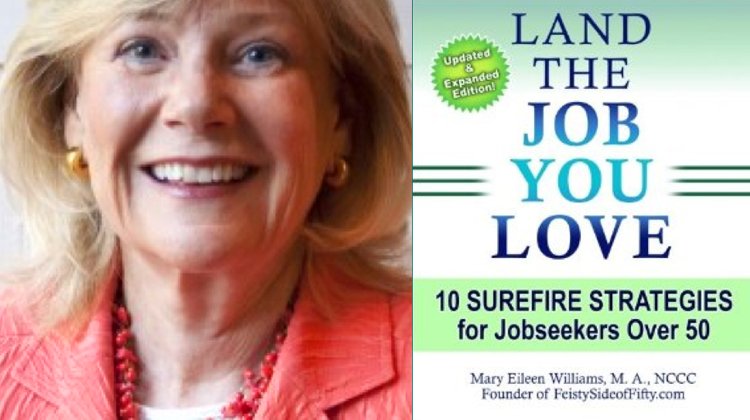 Eileen Williams is a blogger, radio show host, and frequent TV guest for the "Feisty Side of Fifty."
Eileen's passion is to reach as many over-50 women as possible to celebrate our remarkable history, our awe-inspiring futures, and just plain hoot and holler as only the menopausal can.

Eileen is a contributing author to Chicken Soup for the Soul in Menopause; and she specializes in working with women in the throes of midlife and mid-career transitions and assists them to create personally rewarding and meaningful futures.
Forget "over the hill," celebrate your peak–Listen in and enjoy hearing how Eileen went from corporate to creative! Click HERE.
Get Eileen's Book HERE: Land the Job You Love!: 10 Surefire Strategies for Jobseekers Over 50