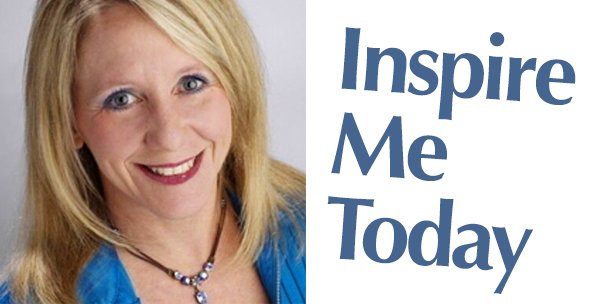 I want to introduce you to Gail Lynne Goodwin, who called me last week to invite me to become one of her "Luminaries" on her inspirational website, InspireMeToday.com.
I'm pretty picky about who I choose to do such ventures with, and I was surprised and very pleased to find that Gail is as good as her word and more.
Imagine waking up one day with a song running through your mind. Now call your daughter and work with her to create that song. Then take that song – a non-political song, mind you – around to hundreds of soldiers all across the US and in Guantanamo and Iraq.
Would you do it? Many would shy away from a task like that. Gail Lynne Goodwin of InspireMeToday.com did no such shying away – in fact she walked right into the eye of the storm and opened her arms wide.

Click on the Daring Dreamers Radio logo to the left to go to the podcast to listen to this three-segment podcast.
Find out about InspireMeToday.com, what it is and how you can not just get inspiration but give it, too….You may want to become a Luminary, helping inspire hundreds and thousands of others through your own work….
.