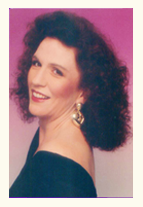 Malinda Zarate, a past financial advisor who finally decided to opt out of the shark pool, is founder and host of the Emboldened Heart Global Training Academy and Teleseminar Series.
When she was seeking desperately to deal with issues from difficult childhood circumstances, frightening health issues (how does ultra-high blood pressure sound? scary!) and stunning financial challenges, she immersed herself in finding and training in bold alternatives: energy healing processes.
Although Malinda felt pushed to the breaking point, and experienced a huge "heart break-through," and she totally transformed her life.
Malinda's amazing results compelled her to want to share her "Emboldened Heart" methods with others, thus paving the way for others to experience more goodness, happiness and fulfillment…
Her message is YES, YOU CAN have a newly energized life and an "Emboldened Heart."

 CLICK HERE or on the icon to the left (opens in new window) to listen in as I pounce Malinda with some surprise questions to find out for you exactly…
1. why she left the financial world,
2. how she made her transition from desperation,
3. the three tools she uses on a regular basis to keep her own even keel as well as help her clients,
4. and why she became so determined and dedicated to helping others.
Malinda has become a top coach and mediator who trains top professionals in conflict resolution, public speaking and success as an international business consultant, dedicated to helping people create happy, healthy, joy-filled lives.
Find her website here: EmboldenedHeart.com.
.