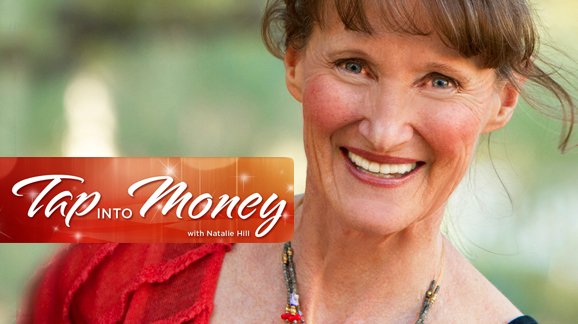 Just a few years ago, internationally respected Business and Marketing Expert Natalie Hill gave up her business, her home and all her possessions.
Why? Because she want to live a life of her own design, seeing if it was truly possible to live her passion and purpose from anywhere in the world . . . and get paid well to do it.
Natalie recently cooked up and delivered the online Tapping into Money World Summit, the best online expert summit I've been to yet. No small praise, since as an EFT specialist and radio show host I'm invited to tons of them. You'll see what I think of most of them…
Maverick…
A mere 5 months into her Maverick adventure, Natalie was living on a beach in Thailand when she had her first $10,000 income month.
This quick success gave Natalie the determination to discover the spiritual formula for the most direct path to success for a woman entrepreneur.
What came next?
With what she discovered and learned, Natalie created a process to help other courageous and committed women step into their authentic power and create a lucrative transformational business. You'll hear more about that process….
I hope you enjoy this interview – it was the most fun interview I've done in a long time – we just clicked and had fun as we explored some pretty important and deep topics. Oh, and to get her FREE Income 101 for Spiritual Entrepreneurs CLICK HERE.

Click on the icon to the left or HERE to listen to PART 1
How did she discover the recipe for her life?
How on earth did she ever come to the decision to create a world-wide summit?
Why do you think she says you can't be an entrepreneur if you don't transform?
What is this new workshop she's come up with?

Click on the icon to the left or HERE to listen to PART 2
What's mojo and mastery got to do with marketing and money?
What does it take to have the courage and daring to bring your ideas to market?
How do you handle fear?
What's a more empowering way to look at fear? Why do quantum physicists say you 'collapse' into a reality?
Why is it important to take a stand for consciousness?
Watch as the seeds of collaboration and creativity are born right on this interview!
Get Natalie's interview on iTunes at Daring Dreamers Radio.
CLICK HERE to GET Natalie's FREE Income 101 Webinar for Spiritual Entrepreneurs.
.