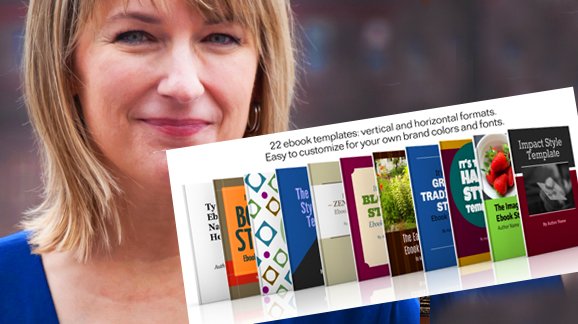 Pamela Wilson is an ace graphic designer and marketing expert. She helps entrepreneurs and small biz owners transform their marketing materials from blah to blast-off. She's a dynamic, no-nonsense person, and I really like it that her design ideas are so bold and so simple almost anyone can do them.
You've heard me talk about branding before – about how your brand is way more than just your logo. Pamela makes it easy on us – she shows how to create a brand using just a few simple ideas and steps.
I just finished going through her freebie online email course, which was really excellent, and I highly recommend her Big Brand System, Site Setup and Ebook Evolution Courses.

Click on the Daring Dreamers Radio icon to the left or HERE to listen in on our interview – 30 minutes of great info you can use right off the bat for your own websites.
3 goodies for you
Check these out for a really easy website builder program – these gals are pros – I'm very impressed with their stuff – and ebook creation goodies, too!
1. How to build a website easily
2. A FREE how-to webinar you can watch when you want (it's terrific!) – the FREE Love Your Website Class!
3. Check out and get eBook Evolution
I just love the way Pamela's sites and products are clean, concise, easy to follow, with exactly the right amount of info at any one time – neither too little as to be sparse nor too much or overwhelming.
Her products are solid, usable, do-it-now info that can be used right away without any 'huh-what-do-I-do-first' BS.
I've been a graphic designer since 1965, using computers since 1985 and have a pretty rich background in marketing and site presentation, so that's not just woowoo praise.
.