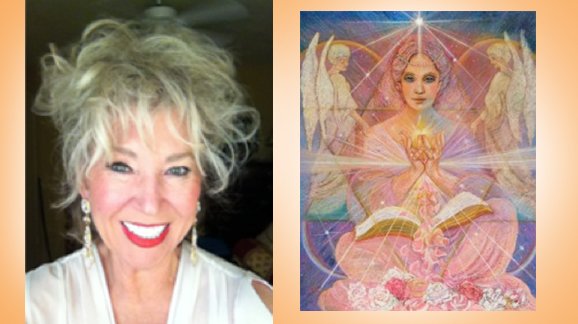 Did you know there are several various types of channeling?
And that there are various ways you can use Psychic Reading for not just others but for yourself?
And, if you should be so inclined, you can make a pretty darn good living at it! You gain confidence and respect from others (and for yourself!) as you grow stronger in using your abilities.
New Course: How to Be A Psychic Reader
Psychic Rebecca Marina Messenger has launched her new How to Be A Psychic Reader Course, The Azna Method!
I've known Rebecca for over 13 years, and have been in her classes and courses. And if I were allowed only one word with which I'd have to describe her classes, it would have to be Unique.
I was pretty interested to hear what she says to the age-old thing people throw at healers when they are asked to pay for the services the healer has rendered: "Well, you were given a gift from god to do this work, you should do it for free!" You'll like her response.
After we talked about her course, we also indulged in speaking a little on the effects that your own ecstasy have on the Universe: especially what happens when you engage in Sacred Sex. Mmmm!

CLICK HERE or on the Daring Dreamers Radio icon to the left to listen in as Rebecca describes channeling, psychic reading, and how you can do psychic readings, too – to read yourself, and to serve the people you know and love.
SAVINGS FOR YOU!
Want to sign up for her 5-week course? Click here to sign up – even though it has already started, you can listen in on the first couple of audios and then get your self to the next classes. All on the computer or on your phone, of course..