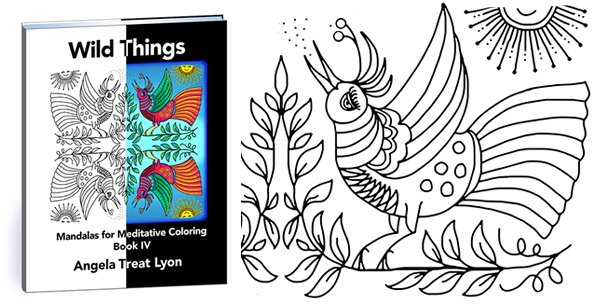 Yes, it's true!
Isn't it interesting that stressed out people are looking for ways to get calm and recenter themselves…using coloring books!?! And that I just happen to make coloring books – for adults and kids!
Part of the image above is a section of one of the coloring image from my Wild Things coloring book for adults.
My friend Shelly Durham made a wonderful little video review of my coloring book, Wild Things – check this out!
And you'll want to go here to get Wild Things (and all my other coloring books, too!).

.