Who is Angela Treat Lyon?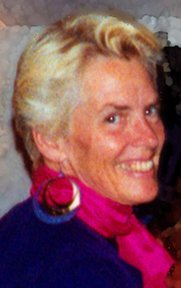 Angela is Executive Producer and Host of Daring Dreamers Radio here on I Dare You Radio, and a partner of the Amazing Women of Power Radio Network at at AmazingWomenofPower.com.
Angela has been a Business and Marketing Success Coach and Trainer living and working in Hawaii since 2002.
After coaching hundreds of women entrepreneurs, coaches, speakers and small business owners, her passion for helping them has only increased and intensified.
Her unique coaching style using direct energy manipulation and extreme visualization has made her a go-to expert for fast, permanent mindset shift, producing rapid results in business and marketing success.
Angela says "It's Time! The old aggressive, pushy, slick, salesy paradigm is dying and keeling over! It's time we women got together and helped create a warm, heart-centered paradigm where everyone can gather like the old marketplaces used to be. Where you can find whatever is desired in a warm, happy, supportive atmosphere without people pushing products and programs at you all day!"
She created EFTinEveryHome.com because after her own success using EFT, the Emotional Freedom Techniques, to eliminate her 35-year suicidal depression her life changed utterly and she wanted to help others improve their lives as well.
Angela has had a huge variety of metaphysical and spiritual and healing trainings. She is an Avatar Master, is certified in Reiki, HUNA, and many other alternative healing modalities.
Check out EFTBooks.com for her books and audios on using EFT for success, relief of pain and emotional upset.
Angela facilitates and teaches Business and Marketing Teleseminars and trainings online, internationally and in the US.
Angela has been a professional artist all her life, award-winning, internationally recognized; and author of over 50 books and ebooks. Her oil paintings, drawings, bronze and stone sculptures are in private collections and galleries from China, Japan and the South Pacific to the US, Argentina and many places in Europe.
To see her contemporary Paintings and Sculpture, go here: AngelaTreatLyonART.com, and PrintsbyLyon.com
Get gifts with Lyon Images on them here: LyonGoodies.com
She also designs, illustrates, creates and publishes both print books and ebooks. You can find her books and some of the ones she designed for others on Amazon and here: AngelaTreatLyonBOOKS.com
Find out way more about Angela at AngelaTreatLyon.com.
Here's a semi-complete list of where to find my artwork, and most of the books I've written and compiled, as ebooks and/or in print.
ART BY LYON:
Lyon Prints, Greeting Cards & Giclées
Lyon Contemporary Paintings & Sculpture
GIFTS: From Journal to Print to Mugs & T-Shirts by Lyon

FINANCIAL FREEDOM:
Six Little PIGEES Learn the Amazing Money Multiplying Methodde
The Six Little PIGEES 90-Day Daily Guide
EBOOKS: PIGEES.com
The RealMoneySecrets (a Spoof)
EBOOK: TheRealMoneySecrets.com
CHANGE YOUR MIND!
Change Your Mind! with EFT: the Basics
Change Your Mind! with EFT: the Basics Course Book
Change Your Mind! with EFT: the Advanced
EBOOKS: EFTBooks.com
EBOOKS: EFTinEveryHome.com
RECIPES:
Soups, Smoothies and Delectable Drinks: Recipes for Liquid Foods
IN PRINT: HERE
ASSORTED EBOOKS:
9 Steps to Turn YOUR Passion into Profits!
Choose to Bloom, Not Gloom!
Easily Eliminate Fear of Failure Using EFT
Eliminate Your Fear of Public Speaking
Essential Business Marketing Tips
FIVE Easy Steps to Feeling Great
Five Key Steps to Your Online Business Success
Full Steam Ahead
Get Over the Entrepreneur Blues
Go from Stuck to Powerful
How You can Get from Startup to Success
I Dare You Get Free Using EFT
It's All Energy: It Is What It Is!
It's All Energy: It's About the Energy!
Making Choices and Making the Jump
Making Vision Boards Successfully
Manifesting: Dream It and DO It
Manifesting: Think It, and It Is
MSG, Fat, and Addiction: Why MSG is Addictive & makes you FAT!
Prosperity Is A Journey
Secrets to Writing Blockbuster Books
Shadow and 10 As – how to use the dark side
Shift Negative to Positive in a flash
The Personal Peace Procedure
The Secret is Being Doing Having
The Secrets of Successful Interviews
What to Do When You're Feeling Down
Get them at: Lyon-Art.com