By Angela Treat Lyon on Oct 16, 2014 in - IDYRadio Show -, - Marketing -, - Your Biz Success - | 1 Comment
.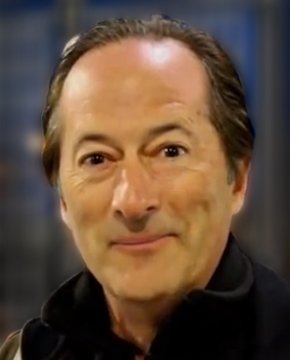 I am supremely pleased to be able to introduce you to Ridgley Goldsborough. He's a human dynamo!
He's built over 40 companies and written 11 books, and travels the world helping people do their lives and businesses better.
Ridgely is a founding member of a 5-man team who created a new program called Know Your Why that is spreading like wildfire across the globe.
When I saw his recent videos, I felt a zing of excitement pulse though my entire body – he's amazing. You'll hear his passion in his voice, yourself. I love it that he has so much heart in the game!
In our talk together, we focused on why it's so important to find your own personal Why, as well as the Why you build your business upon, and what that does for you, your business and your clients.
Don't get this confused with what's your passion, or your purpose! Know Your Why is NOT your usual find-your-mission or what's-your-purpose Why.
The Why Ridgely is referring to is the lens through which you view and express your life – it's why you are compelled to do what you do, the deep place in your being from which all your do-it-before-you-even-think-about-it urges come from.

CLICK HERE or on the Daring Dreamers Radio icon to the left to listen in and find out:
what knowing your Why is all about
how you can find your Why – for yourself, your business and your team
how you can use your Why to build an inspired organization—a Why-focused organization
how your Why can drive the culture of your company
and even how to become a Why Coach, if you want!
And just wait until you hear what his One Daring Thing is! Knocked my socks off!
Ridgely is a serial entrepreneur & founder of 43 companies; a best-selling author of 11 books, the creator of TV show 'Modest to Millions;' and has appeared as a guest on all major networks such as ABC, CBS, NBC, & Fox, and international speaker. Check out KnowYourWhy.com.
You can also listen to this episode on iTunes – look for the Daring Dreamers Radio channel.
.