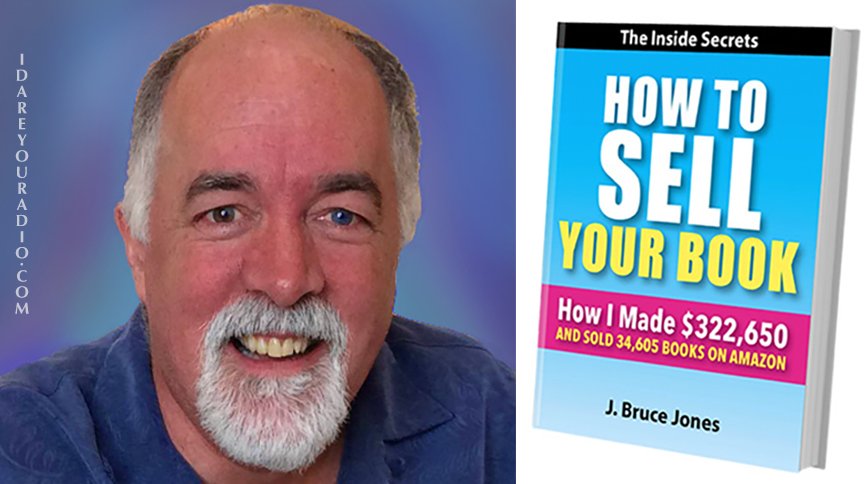 My guest this week is J. Bruce Jones, book publishing wizard extraordinaire. He is the author and creator of over 50 published books.
Bruce didn't learn to write until he was in his 50s!

In this jam-packed interview with the always-ebullient Bruce Jones,
you'll find out:
• how Bruce flipped depression into creating his 1st product
• how he did his first book – which tanked –
• why his subsequent ones became best sellers, and still are, years later;
• what to know about your titles and chapter names …
• why your book isn't selling and
• what to do about it
• Why talking about money is considered shameful ( and to stop that!)
• Why he implores you to stop thinking so much
• How to use your content in multiple ways to create lead magnets and freebies …
• Posters? For books? Really? Listen in…
• How to make books fast if you're a blogger or podcaster
• Why it is critical that you hit publish ASAP?
• What to do first…
and much, much more.
BUSY? ON the GO?
Listen to the podcast

HERE

or

HERE

.
Correction: I called it anchor.com – it is anchor.fm.
Another recommendation: SandCloud.com
GOODIES!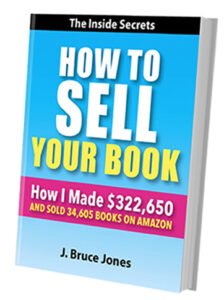 I invite you to check out Bruce's latest book, How to Sell Your Book, How I Made $322,650 and Sold 34,605 Books on Amazon, the Inside Secrets. It is available as an ebook, a pdf, and in print:
Paperback: HERE
EBook: HERE
PDF with (fantastic) Bonus Content: HERE
What do you get out of
How to Sell Your Book?
A step by step processes, and ideas that you can use to promote your book. There are four major steps. Using your book's content, you pick the methods you like best, and use your content to sell your book. He includes painless ways to make noise and spread awareness. so you can sell your book and make your book easy to buy.
The bonuses you get when you go to his book challenge HERE
In the How to Sell Your Book Challenge, Bruce teaches his inside tips, lessons, and secrets on marketing and selling books.This is one of the best book support challenges I've ever taken – as a matter of fact, I'm doing it again, right now, for the new book I'm working on.
Bruce's FB Group:
I highly recommend that you join more than 6,000 avid self-publishing authors in Bruce's How to Publish Your Book Facebook Group HERE