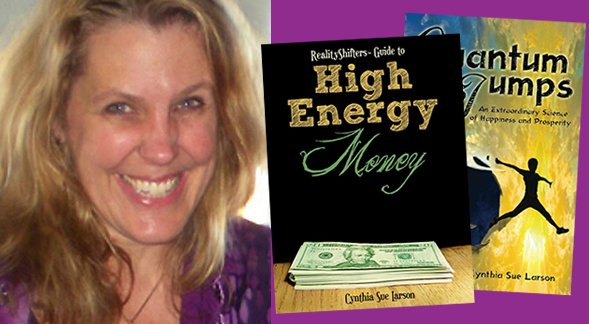 Have you wanted to understand more about quantum physics and its effects on the world, but feel like it seems so mysterious?
You'll love how Cynthia Sue Larson makes the whole idea of Quantum physics easy to comprehend and use on a practical, every day level in your own life.
Today, we're going over how to change your life the way you want it to be, why placebos work, and how you can use her ideas to make your life – and the contents of your wallet – be the way you've always dreamt.
We had so much fun you'd never know she was talking about one of the most world-changing ideas in this century!

SEGMENT 1: Cynthia explains what "quantum" shifts really are (are they large or small?); how to make a jump, and why Max Planck's concepts are key in shifting from Old Paradigm Thinking to New Paradigm Reality Creation.
CLICK HERE to listen to Segment 1.

SEGMENT 2: Cynthia shows us what placebos really are, why they are so important (it's such a surprise!) and what they do for us; and how "entanglement" is the basis of our lives.
CLICK HERE to listen to Segment 2.

SEGMENT 3: Cynthia helps us understand Quantum Jumping on a practical level, taking us through an exercise called "How to remember how you got rich!"
CLICK HERE to listen to Segment 3.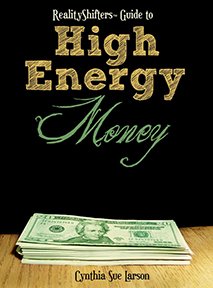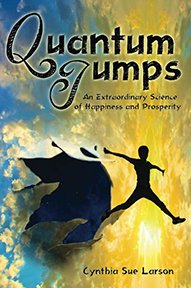 Click here to get Quantum Jumps: An Extraordinary Science of Happiness and Prosperity
Click here to get Reality Shifters Guide to High Energy Money
Make sure you do the exercises in them so you can completely shift your financial future – no matter where you're at right now!
Find more about Cynthia at RealityShifters.com
Want to learn to see your own aura?
and make sure to watch her wonderful videos on Youtube, like this one below on How to see your own aura in under 4 minutes!
Cynthia Sue Larson, is a best-selling author of Quantum Jumps and High Energy Money. She is also a life coach with a degree in Physics from UC Berkeley. She has been interviewed on the Discovery Channel, the History Channel, and BBC for her ideas about physics and Quantum Jumping.
Her idea of fun is conversing with physicists and cognitive scientists in search of the quantum paradigm, meditating, or practicing martial arts.
.