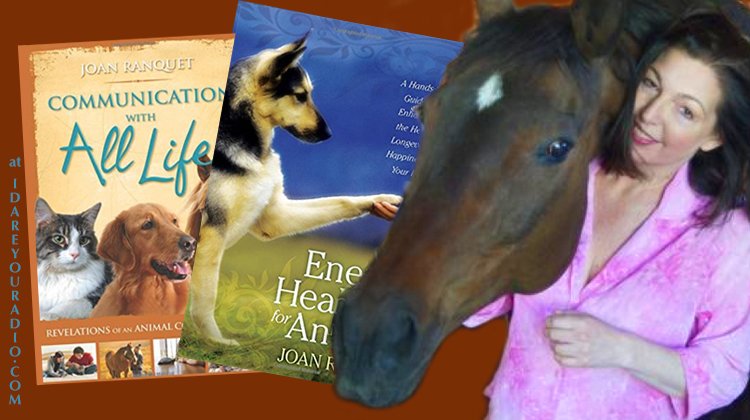 Joan Ranquet, Animal Communicator extraordinaire, 'talks' with your animals to see what's going on with them.
They have problems just like we do – fears, anxieties, behavioral glitches – even temper tantrums! Joan finds out what their story is and helps resolve the problem.
We find out how she does that; what scalar energy and standing waves are and why that's important; how to affect the parasympathetic nervous system of your critter to help it find relief, and so much more!
Joan also answers:
How did you get into animal communications, and what was that like for you to move from the film business into talking with critters?
What does working with the animals tell you about their humans?
We think of exercise for our animals as important, but in what ways is it critical that we never think about?
What can humans do to help their animal pals feel and live better?

CLICK HERE or on the Daring Dreamers Radio icon to the left to get to listen to our interview.
To get Joan's new book, CLICK on the PINK LINK: Energy Healing for Animals: A Hands-On Guide for Enhancing the Health, Longevity, and Happiness of Your Pets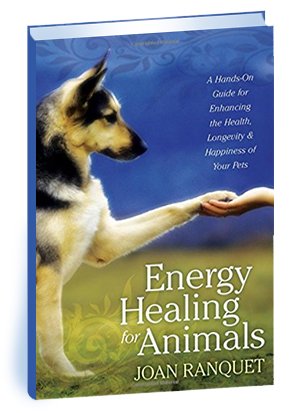 In Energy Healing for Animals, Joan explains clearly how our thoughts and feelings impact our animal companions in profound ways, and how we can connect with them – whether to heal lameness or illness, or to discover what hurts the animal might have experienced in the past (really!), or why they may be having a tantrum, or are anxious and afraid.
Joan also provides a broad range of energy modalities and techniques you can use to best help your animal friends.
Energy Healing for Animals is easy to read, comprehensive and exciting for both seasoned animal communicators and those who have never even dreamed of 'talking' to their animals!
CLICK HERE to get Joan's first book, Communication With All Life: Revelations of An Animal Communicator