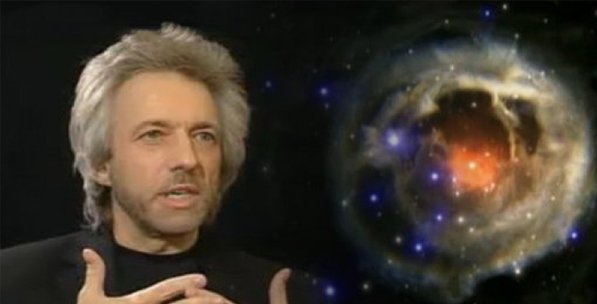 New York Times best selling author Gregg Braden is internationally renowned as a pioneer in bridging science and spirituality.
"For more than 25 years, Gregg Braden has searched high mountain villages, remote monasteries, and forgotten texts to uncover their timeless secrets. His work has led to such paradigm-shattering books as The Isaiah Effect, The God Code, The Divine Matrix, The Spontaneous Healing of Belief and his most recent book, Fractal Time: The Secret of 2012 and a new World Age.
Gregg's work is now published in 17 languages and 27 countries and shows us beyond any reasonable doubt that the key to our future lies in the wisdom of our past."
~ Wisdom Traditions
Resilience form the Heart
"In Resilience from the Heart: The Power to Thrive in Life's Extremes the compelling revised edition of his book The Turning Point, best-selling author and visionary Gregg Braden merges his expertise in leading-edge science with present-day realities to reveal the strategies for embracing stressful change in our lives.
This updated edition contains an all-new chapter not included in the original release, featuring material on the surprising discovery of brain-like cells—sensory neurites—located within the human heart, and the role they play in creating personal resilience.
The powerful heart-brain connection made possible by these cells is now recognized as a portal to the deepest levels of our intuition, as well as a gateway to the subconscious mind.
This book gets to the heart of the fundamental question you have no doubt asked yourself in the face of the complexities and challenges of the modern world: How do I make everyday life better for myself and my family?" (from writeup on amazon.com)
Click here to get Gregg Braden's book, Resilience from the Heart: The Power to Thrive in Life's Extremes
Creating your own reality
"What would it mean to discover that everything from the DNA of life, to the future of our world, is based upon a simple Reality Code—one that we can change and upgrade by choice? A growing body of scientific evidence suggests that our universe works like a Consciousness Computer … that uses a language that we all have, yet are only beginning to understand.
Life's reality code is based in the language of human emotion and focused belief. Knowing that belief is our reality-maker, the way we think of ourselves and our world is now more important than ever!" (from writeup on amazon.com)
Click here to get Gregg Braden's book The Spontaneous Healing of Belief: Shattering the Paradigm of False Limits
Brilliant and insightful…I see Gregg Braden as one of our great visionaries.
~ Dr. Wayne Dyer, author of The Power of Intention
"Gregg Braden is a rare blend of scientist, visionary and scholar with the ability to speak to our minds, while touching the wisdom of our hearts."
~ Dr. Deepak Chopra, author of How To Know God.