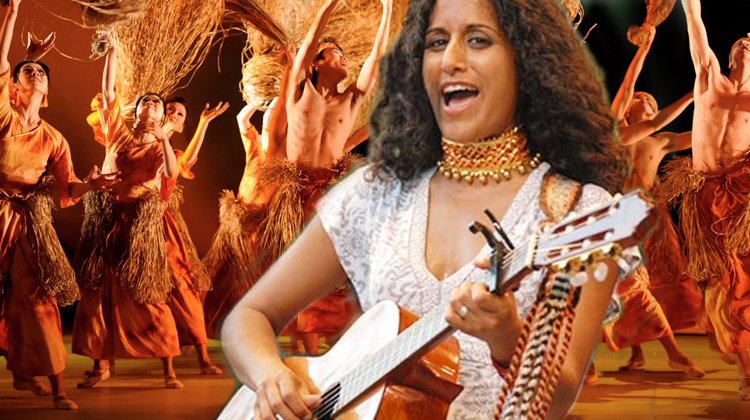 Rupa Marya: Respected Doctor, accomplished Musician, is such an inspiration to those of us who are not strictly right or left brain oriented. She's the perfect embodiment of the idea that left informs right, right enhances left. She juggles two seemingly disparate careers – and thrives doing it!
In short, she decided to go for her doctorate, but couldn't stay away from music. She decided to do both–and kept each side secret from the other! As I searched for other viable news reports about her, I found these two articles below. I hope you enjoy reading about her!
From ABC news: (Read the whole thing HERE)
"Rupa Marya grew up seriously thinking she would become a doctor. She also wanted to be a singer, it was what her parents – immigrants from India wanted for her as well. Her heart was also in music so she felt pressure to choose between medicine or music."
From Boston: (Read the whole thing HERE)
She says, ""Watching this country become more fearful and journalists becoming the mouthpiece of the administration, I became so angry," says Marya, on the phone from Sweden. She performs with the April Fishes Tuesday at Johnny D's as part of a North American tour that includes the Montreal Jazz Festival and Quebec City's Festival d'Été.
"I couldn't pick up my guitar," Marya says. "It was too painful. But then I started to think about what would it be like to create music that reflected what I wanted to see in the world, to give a voice to the things that weren't getting any airtime. I started with an assignment to write 10 songs about love, compassion, and uncertainty in a time of love across borders.
"How we convey information to one another is something that's very interesting to me," Marya says. "As a doctor, there are so many ways you can miscommunicate, and it's always a challenge. How do you tell somebody they're dying? How do you tell an audience that people in their neighborhood are living with so much fear of being deported that they don't seek proper medical help? It's like the riddle of my life, and I explore it several different ways, through music, and through these kinds of investigations."