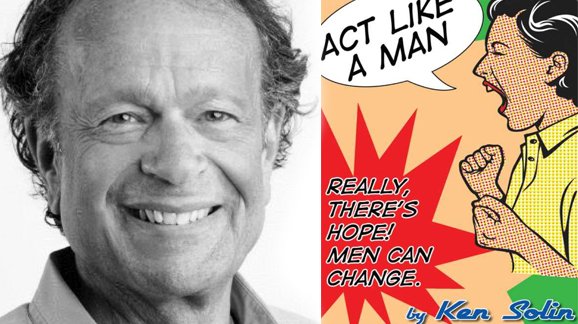 This is for you guys in the crowd!
Ken Solin, a men's activist, is the author of Act Like A Man. He says, "the title is a play on what men are told over and over from the time they were boys.
Most of what I focus on is for women, but when I found Ken Solin and his books, I thought what a perfect match for you guys in my audience!
Men don't open, they compete…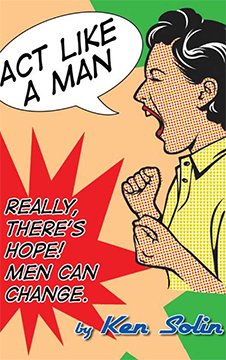 "It's hard to get men and their emotions in the same room at the same time," says Solin.
"And it's harder for men to connect to their feelings than it is for women. Women start talking to each other when they're little girls. Men compete."
The result is a disconnect between men's hearts and minds and an emotional gridlock with women.
Ken says men have a hard time opening up to each other, don't know how, and don't know even where to begin. Or what that might even do for them. Or how it benefits their relationships with women. (see link below to get Act Like A Man)
How to do something about this?
He offers a solution like the one he created for himself many years ago.
After many years of creating a lot of wealth…and yet feeling miserable…he started on a journey of courage to create something profoundly different for himself, something more fulfilling. He hasn't looked back yet – and has helped scores of guys do the same.
Want safe guy friends?
If you're a guy (or if you know a guy) who wants safe, loyal, long-term guy friends, and to find out how to ease the pressure of all the pushed-away anger, fear, worry, etc. that's lurked inside of you like un-spent ordnance since you were a kid, and you didn't know what to do about it, here are some answers for you.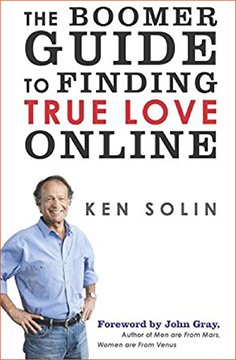 I was so pleased to speak with Ken – he's a man who's done the work!

CLICK HERE or on the IDYR logo to the left to listen in on my interview with Ken Solin.
If you can't get it on your iphone, search iTunes > podcasts > Daring Dreamers.
You can find Ken at his site: KenSolin.com
Click here to get his book, Act Like A Man
Click here to get his new book, The Boomer Guide to Finding True Love Online