By Angela Treat Lyon on Dec 10, 2012 in - IDYRadio Show -, - Wealth-Being -
Do you have a 'disappointment habit'?
Or do your family beliefs tie you up so you can't seem to ever get ahead?
Find out what to do from my special guest, the Money Wizard, Joan Sotkin, who created the fabulous site,  ProsperityPlace.com.
I found her years ago when I first decided to work on the underlying emotions causing my own money problems. (I highly recommend her book, Build Your Money Muscles!)

CLICK HERE or on the icon to the left to find out what shocking thing made Joan change her money-ways, and what she did about it!
Joan Sotkin has been helping people attain financial freedom for themselves with her programs and trainings for almost 20 years. I invite you to make sure you check out her website and especially her Peace and Prosperity Program – HERE (scroll down on the page you get to and choose the banner on the right that looks like the illustration in the banner below).
.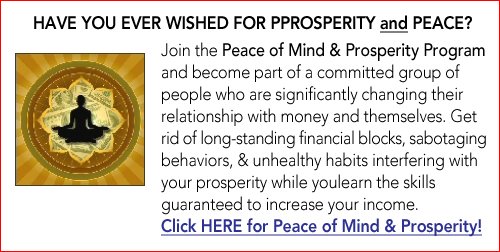 .