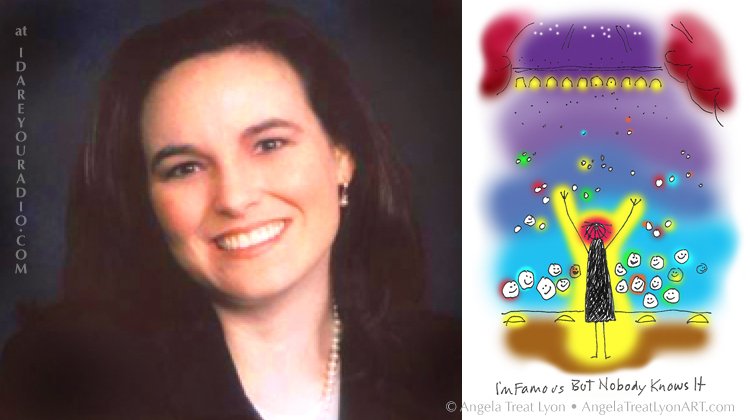 Guest article by Samantha Hartley, Enlightened Marketing Expert
I once had a client, Greg, who came to me for assistance with his marketing.
He'd invested a fortune in his company but wasn't attracting enough paying clients.
He was scraping by, waiting for the momentum to kick in.
And it wasn't kicking.
Greg hadn't been frugal about his marketing materials. They were developed by professional designers and copywriters and were polished and fashionable.  There was only one problem: they didn't communicate his brand.
Who do you work with?
How do you help them?
What do you do for them that no one else can do as well?
Why should anyone choose you instead of the alternatives?
That's what your prospective clients want to know. When people meet you or see your website, they're asking, "How should I think about you? Where do you fit in the filing cabinet of my mind?"
Like Greg, many entrepreneurs who come to me for help with their marketing are actually struggling with an identity problem: they don't have a clear one.
A brand is the unique identity of your business.
Your brand identity includes:
Who your intended audience is
What makes you the right choice for them
Why they should believe your claims
In Greg's case, he could have ditched the expensive brochures no one reads, and the confusing web site filled with puzzling images and then just shared from his heart:
"I work with small business owners who are tired of hiring candidates who present well but don't perform. I help them to identify the profile of the ideal candidate and the best way to select them. As a result, they hire the right one the first time, save money on training and make money by having a productive employee from the get-go. My system doesn't rely on self-reporting, so profiles are more accurate, as seen by our 92% retention rate."
What example would YOU give of a brand identity?
More often people think of the Nike swoosh logo or Starbucks' green mermaid.
But those aren't brands – they're logos.
You may think of Big Mac hamburgers, Crocs holey shoes and iPod players.  But those aren't brands – they're products.
Positioning
Even for entrepreneurs and solopreneurs, brands need to be positioned, which means defining who they're for and why they're the best choice for them.
In the example above, we have an intended audience (small business owners) and a differentiator (very accurate profiles); this is the beginning of brand building.  In addition, you should articulate a brand promise (money saved on training and made on productivity) that lays out what to expect from an experience of your brand.
What's your brand promise?
Volvo promises its cars are the safest.
Ben & Jerry's brand promises innovative ice cream flavors and social responsibility.
FedEx promises your stuff will be delivered overnight.
I promise you can increase sales without selling out.
Unenlightened marketers skip this step entirely and doom themselves to commodity status.  Do you want to be just another entry in the Chamber of Commerce directory?  Of course not!  You want to be the Starbucks of your profession.
Starbucks proved the power of branding by transforming a measly pennies-per-cup beverage into an experience its audience would pay scads of money for.
They expanded the coffee playing field from simply aroma and flavor to include atmosphere, skilled service (not from wait staff, but "baristas"), fair trade and more benefits than my poor little truck stop coffee counter had ever heard of.
How can you transform your own commodity into a brand?
(Hint: differentiated value)
The irony here is that almost every business has a brand identity of some kind, just not necessarily the one they want.
I've heard people refer to "the expensive place," or "that weird guy who does something health-related."
They've called brands "cars for old people," or "the ones made in sweat shops."
Our task is to brand ourselves, consciously, with an identity, and work to make it at least as prominent in the minds of our audience as the other impressions they receive.
If you don't do it, someone else will do it for you, and you might not like the results.
-=-=-=-=-=-=-=-=-=-=-=-=-=-=-=-=-=-=-=-=-=-

© Samantha Hartley 2009 EnlightenedMarketing.com