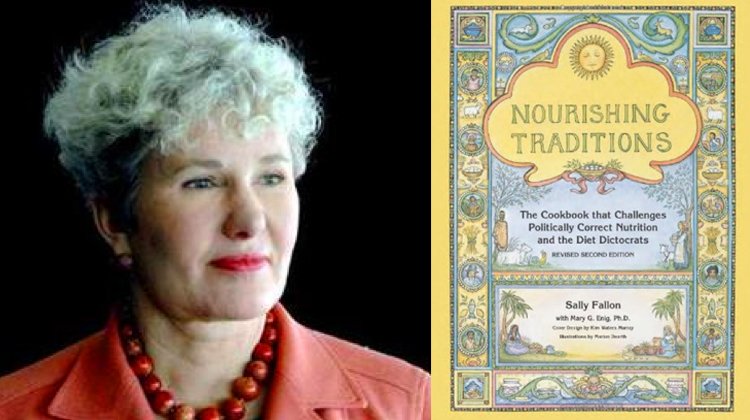 I love this book!
Did you know that:
* That patients with severe burns are often force-fed huge quantities of eggs as a source of protein to rebuild loss of skin?
* That a study done with over 800,000 people by the American Cancer Society revealed that "non-egg users had a higher death rate from heart attacks and strokes than egg users"?
* The word 'marathon' actually means fennel?
* That you can make an immune-boosting drink from beets that has been consumed in Europe for thousands of years?
Where am I getting all this good stuff?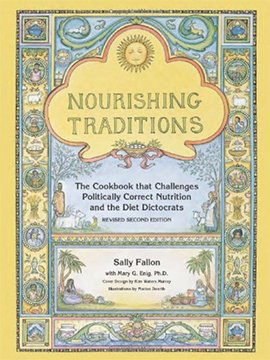 From an absolute must-read, must-keep book by Sally Fallon: Nourishing Traditions: The Cookbook that Challenges Politically Correct Nutrition and the Diet Dictocrats
"This well-researched, thought-provoking guide to traditional foods contains a startling message: Animal fats and cholesterol are not villains but vital factors in the diet, necessary for normal growth, proper function of the brain and nervous system, protection from disease and optimum energy levels. Sally Fallon dispels the myths of the current low-fat fad in this practical, entertaining guide to a can-do diet that is both nutritious and delicious."
I believe it will have more of an eventual impact than the ones Adele Davis wrote in the 60s that spurred such a health-food revolution.
Nourishing Traditions is not just full of plain old same-old, same-old recipes, it's recipes that are geared to help you be well, often derived from folk tradtion based on regional foods that were used for various health-giving properties.
Stories Galore!
She includes pages and pages of anecdotes, scientific research, stories and folk tradition passed along for centuries, all rolled up in the one 600+ page book.
I thought you'd love this book if you are fed up (LOL) with being fed hype, BS and lies by the big food processors. Wait til you read what she says about cream and butter (page 88)! And on page 130, one small sentence about using MSG *only once* gave me chills. And why raw honey helps you digest bread and other starchy foods (page 490)!
All kinds of great recipes that, in very simple and do-able form, allow you to build your immune system, add vitamins and enzymes, and create incredibly good-tasting foods. I've been experimenting with these for a couple of weeks and haven't found one I didn't like or enjoy. I especially love the lemon drink made with whey that tastes almost like beer, but is not fermented with alcohol!
Click to get the book: Nourishing Traditions: The Cookbook that Challenges Politically Correct Nutrition and the Diet Dictocrats
More cool things about food
And here's a good one: Patricia Hardman, PhD., who is the Director of Woodland Hall Academy, a school specifically for kids with hyperactivity and learning disabilities in Florida, says "We can change a child's behavior dramatically by lowering his or her intake of sugar."
She goes on to say that one child, who was tested 140 on his IQ test, was retested after a weekend stay with granny, who plied him with sweets.
This time, he came in at 100. After 3 days he was tested again and – you got it – back to 140.