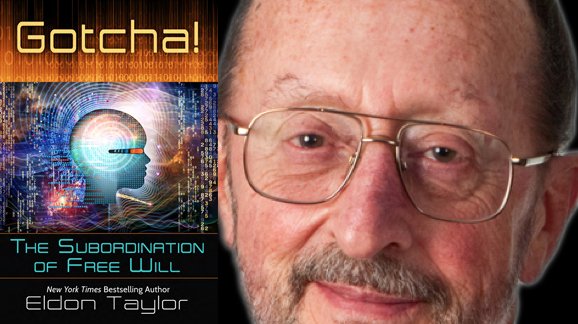 I'm a believer in mind over matter. So saying, I believe we can become who and what we want – as long as we know who we are, and what we do want.
But how do you do that? In my experience, it takes tremendous self-discipline and the desire to stop being a conditioned pawn of the Game, and start being a free individual.
Master of the Mind
So it's very fitting that my guest today is Dr. Eldon Taylor, who has been called a "master of the mind."
He says: "You probably believe you know yourself and understand why you believe what you believe, and how and why you participate in this world as you do.
BUT – you are simply hard wired in ways that you cannot escape and seldom understand, as well as programmed with biases and attitudes that often fail to serve you and your authentic self."
How are we programmed invisibly?
I believe we need to know what is being done to us so we can counter-act it. If you'd like to hear more about how you are unwittingly programmed and guided in ways that not only do not come from your authentic self, but drain you of energy, listen in and find out what to do about these things.

Click HERE or on the Daring Dreamers Radio icon on the left to listen in as I ask him some tough questions about what 'they' are doing to us, and what to do about it.
Or, listen in on iTunes on the Daring Dreamers channel.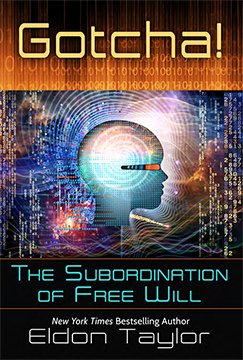 Click HERE to get your copy of this important book, Dr. Eldon Taylor's Gotcha!: The Subordination of Free Will
An award winning New York Times best selling author and host of the radio show, Provocative Enlightenment, his most recent books include Gotcha!: The Subordination of Free Will
; Choices and Illusions; I Believe; Mind Programming; What Does That Mean?; What If?; and Self-Hypnosis and Subliminal Technology.
Eldon is also the inventor of the patented InnerTalk technology and founder and president of Progressive Awareness Research, Inc.
.