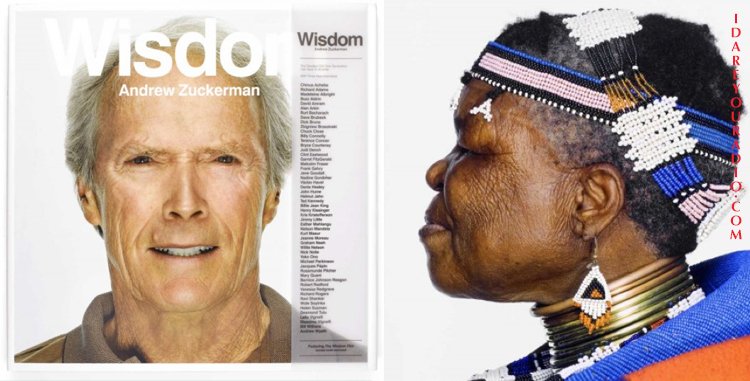 A friend turned me on to the book, Wisdom: With Three New Interviews
by Andrew Zuckerman
If you have not seen it, you must!
The entire book, from conception to organization, execution, display and presentation, every inch of the refinement and excellence of this work is unparalleled.
Talk about compelling.
It's an enormous opus presenting the most beautiful photos and interviews of wise people over 70. Every inch of the process is painstakingly thought-out and seamlessly integrated to produce one of the finest books and websites (and documentary on itself!) that I've seen in a long time
Andrew Zuckerman is a master of simplicity and elegance.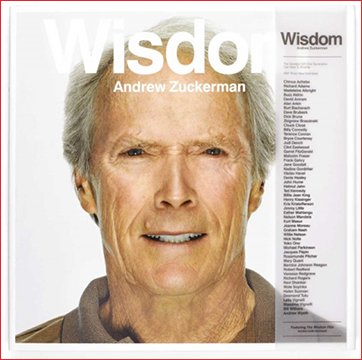 He discusses his process and each person, and even how he packed the bags and how they set up the film sets in order to 'democratize' the settings for each interviewee.
When I first went to check it out, I had to unglue myself after an hour of fascination, so be aware that it will pull you in–in a most wonderful way.
The Wisdom Book is an exquisitely filmed group of elders sharing their wisdom unabashedly and quixotically and vulnerably. What a breath of fresh air! It's about time we stopped being so obsessed with our youth culture and remembered to have some respect for our elders!
I think you'll love it, too. Get it here: Wisdom: With Three New Interviews