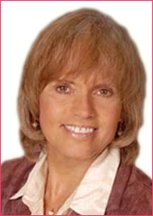 I was very honored last week to interview Dr. JoAnn Dahlkoetter, Olympic Edge peak performance Coach.
Dr. Joann provides performance psychology, corporate training, and Performing Edge Coach Certification programs for CEOs, coaches, sports parents and athletes to help them reach their highest potential in sports, business and life.
When I spoke with Dr. Joann last week, she had just gotten off the phone with an invitation to coach Olympic athletes at the Sports Training Facility for the next Games in London. What an honor!
In our conversation, I got her to tell us about what helped her to go from starting at 19th place to come in a triumphant 2nd in one of the most brutal races of all – the Hawaii Ironman Triathalon.
She also shares with us how she developed her 3-Ps program afterwards from her extreme experience there.
Some of what else she shows us:
1. What you can do to create consistent peak performance in your life
2. How to use magnets to pull success towards yourself (and let IT do the work for you!);
3. And how to have Olympic Thinking on a steady basis, that helps you win whatever game you play in life and business.
Dr. JoAnn is the CEO of Performing Edge Coaching International Association, a global resource and Certification Training Program for Coaches. If I weren't already a coach, I'd want this certification myself! In case you want to get certified as a Performing Edge Coach, you can either click here or on the banner under this post.

CLICK HERE or on the icon to the left to find out Dr. Joann's secrets to creating and maintaining an Olympic Edge Mindset every day in your life and business.
You can also go to iTunes and search Daring Dreamers Radio for this show.
Dr. JoAnn Dahlkoetter is the best-selling author of Your Performing Edge and is an internationally recognized performance consultant and world-class athlete (get her book here – scroll down the page a bit to get to it).
She is a licensed psychologist and has been a medical staff member at Stanford University Medical Center for 10 years; she is winner of the San Francisco Marathon in 2:43:20; she placed 2nd in the Hawaii Ironman Triathlon, and was rated the No. 1 triathlete in the U.S. by Triathlete Magazine.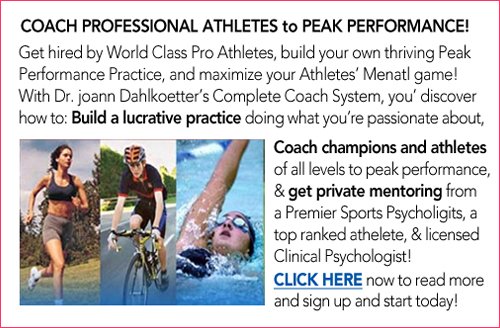 .