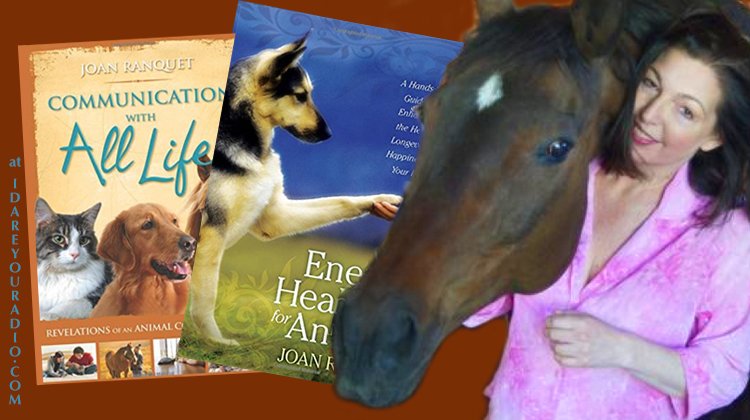 Joan Ranquet, Animal Communicator extraordinaire, 'talks' with your animals to see what's going on with them.
They have problems just like we do – fears, anxieties, behavioral glitches – even temper tantrums! Joan finds out what their story is and helps resolve the problem.
We find out how she does that; what scalar energy and standing waves are and why that's important; how to affect the parasympathetic nervous system of your critter to help it find relief, and so much more!