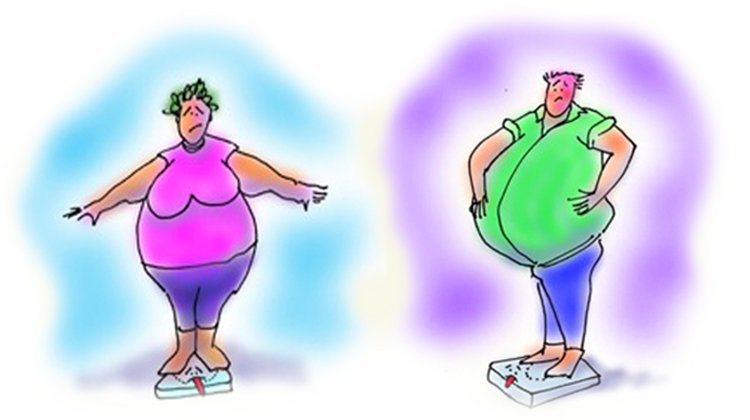 I used to suffer terribly from leg cramps at night. I'd also have to get up to go to the bathroom anywhere from 3 to 6 times. I tossed and turned, and had terrible dreams.
Do you have the same things happening to you? Isn't it just a night-ruiner when those leg cramps hit?
Here are some tips I've learned…
These will help you right away if you follow them closely. Your results will vary according to how long you have been using them, and how closely you adhere to them.
They are not hard, but your habits may try to force you back into them – don't allow your old habits to sabotage you.
Your job will be to keep watch on yourself and asking WHY you keep going back. When there is no good reason to go back, say NO! Then get back on track with your intention to create more health, comfort and ease in your life by controlling what you put in your mouth. You're the captain of your body-ship – don't allow old habits to control you!
1. LESS SUGAR, MORE ENERGY
Here's the secret to less getting up at night to go to the bathroom: stop eating all white sugar products after 4pm. No candy, cake, cookies, sweeties, pastries, desserts. Period. None. (You can have half an apple if you balance it out with some cheese, meat or some other protein.)
Why? Because sugar short circuits your body's energy system. You'll notice that right after eating it, you get an inflated sense of well-being, increased energy and ability to power forward. But in a very short time, suddenly you feel more tired, more irritable, more unable to think straight or get things done. Then you go for more sugar, and off the cycle goes again.
This is called eat and crash!
Down the line, it messes up your kidneys and your ability to even want or to metabolize "good" foods. You get up more at night, you have bad dreams, you can't sleep, tossing and turning and drifting off, only to jolt awake again. Leg cramps get you after a couple of hours in bad, or if you have it bad, the second you lie down and try to relax.
LEG CRAMPS
Leg cramps will go right away if you drink a glass of water – even a few sips will do it. You're just dehydrated.
If you get foot cramps, walking on a cold floor for a minute will draw energy back down to your feet from your upper legs and helps the foot cramps go away. And again, drink water!
If you can't stop eating sugar-laden food at 4 right now, start at an hour earlier than you usually stop eating at night. You can gradually ease back an hour at a time until you get to 4:00 pm. You'll be so glad you did you'll never want to go back.
If you really miss sugar, have 5 to 10 raisins after a meal, or you can have tea with a little Agave or Xylitol (natural plant-based sugar substitutes that has no Insulin Glycemic raising factors).
[WARNING – do not let your dog eat anything with Xylitol in it – it's super toxic for doggies!]
The more you cut sugar completely out of your diet, the better for you it will be. So once you stop eating it after 4pm, continue until you simply don't eat it at all.
You'll find your weight balancing out, your dreams will improve, your strength will come back, and your body temperature stability will improve dramatically.
GO SLOWLY – AS FAST AS YOU CAN!
When I stopped eating sugar, it took me a month of eating 5 to 10 raisins after each of the main three meals of the day before I felt comfortable with cutting even those out, one meal at a time.
We eat sugar for more reasons than taste – they amp up our energy temporarily, it makes us feel excited and enthusiastic, it reminds us of good things we grew up with, and (for a short time) it takes hunger away.
Unfortunately, the energy rise is temporary, and we crash after a very short time, becoming irritable and anxious. You'll notice that the quality of your thinking deteriorates. You want, but you don't know what you want. So you eat more, crash more….
If you can stop the cycle by bearing just one hard week of no sugars after 4pm, your temper will even out, the "wanting-for-something" will ease off, you'll actually start wanting "real" foods again, and your anxiety and irritability will decrease as well. You'll even start to lose weight if needed, and your physical strength will increase – especially if you start walking for five to thirty minutes a day!
2. EAT MORE, WEIGH LESS
The secret: When you eat your evening meal, be sure to balance your carbohydrates and proteins. Eat them in very small amounts. Eat more often – like every two hours!
This works! In two months last year (starting out in November and over the holidays!), I dropped 10 pounds. I ate more than I ever have, walking every other day for 30 minutes, and the weight eased off me faster than I'd ever experienced before. I liked the regimen so much I still do it. It's not at all a "diet" – it's a way of consciously giving your body just what it needs, taking care of yourself to bring your health into high swing.
Here's how:
Eat ONLY 4 ounces of meat (or if you are a vegetarian, use nuts, tofu, tempe, or other non-meat protein), and ONLY 4 ounces of starch – like potato, sweet potato, yam, kumera, rice, oatmeal, etc. You can have a cup or more of vegetables with the proteins and carbs.
Why? Because:
* The protein will help you feel full because of the natural fats within them
* The carb also help you feel full and comforted
* The natural sugars in the carbs that release over time feed your brain.
Here are a couple of examples:
Meal:
4 oz roast or broiled chicken
4 oz sweet potato or yam
1 cup vegetables
Afternoon snack:
4 oz hard cheese
half a big apple
The small portions of proteins and carbs seem small at first, but you'll be surprised how full and satisfied you feel after this type of meal.
3. WHAT KIND OF WATER?
Contrary to what you might think, drink plenty of water all day right up to bedtime. We are all typically dehydrated, and don't replenish the water we burn every day in our activities. Imagine driving your car with no water in its batteries – it won't go! We are the same!
Even though you might think that to drink water before bedtime might make you want to get up to go to the bathroom, if you do not eat sugar after 4pm, you won't. It may take as much as a week to get used to this, but you'll swear by it from then on.
You may not like the taste of water. If you are a blood type O, this is more than likely. Here's what I do: I mix half and half regular drinking water with a sparkling, bubbly water. The bubbly alone is too much for me, but I like the sharper taste of the mix. Sometimes I do one-third regular to two-thirds bubbly when I've eaten more fat than usual.
Stay away from juiced fruits, sodas (whether diet or not), and alcoholic beverages completely. They are way too processed and will drive your insulin levels way up and way back down again – crash! Sodas have so much sugar in them you might as well sit down with the sugar bowl and suck it up. Avoid most diet sodas since the majority of them have artificial sweeteners in them that are worse for you than sugar.
4. EAT FATS!
Cut out excess fats, but don't cut them out completely. We do need fats for brain function. Use real butter rather than margarine; olive and flax seed oil work well. Eat avocados, too.
If you don't get enough fats, your mind will tell you it wants bread or sugar.
If you don't get enough water, your mind will tell you that you are hungry.
Secret: If you think you feel hungry and it's only been an hour or an hour and a half since you ate, go for the water first, and you'll be surprised how that "hunger" goes away! You'll also get more mental clarity.
5. DEFUSING DIABETES
Eating the protein/carb way will help you fight your body's tendency to diabetes. We actually do need a certain amount of sugars to feed the brain. BUT we do NOT need white sugars! We need sugars that release slowly into the body in the form of complex carbohydrates.
Avoid all white sugars. Period. Do it as soon as you can. You'll want, eventually, to cut out white flour as well. Why? Because it makes your insulin levels rise and thus, increases your body's tendency to gain weight because any sugar your body can't metabolize right off goes into fat storage!
Once you start using the balanced protein/carb evening meals, do the same for your other meals. You'll find your body responding well: you will lose weight if you are overweight, you will get stronger if you are underweight, your blood sugar levels will come back to normal, your sleep will improve and—no more nightmares. And no more getting up at night to pee!
For really massive help in eliminating old, limiting habits and emotions, get the freebies and check out the powerful books and audios by the top EFT Experts at: EFTBooks.com.
aloha –
Angela Treat Lyon
PLEASE NOTE: I'm not a dietitian, physician, doctor or nutritionist. I am an EFT (Emotional Freedom Techniques) Practitioner, Instructor and Success Trainer, and have had years of experience guiding people back to health from physical, mental and emotional problems.
These notes are a combo of a miniscule part of what I have learned from what I have learned over the years from working with folks, from having a human body, myself – what has worked for me, and why.
I watch carefully what I eat and how food affects my body, mind and emotions, and my ability to function in the world—do you?
==.==.==.==.==.==.==.==.==.==.==.==.==.==.==.==
EFTBooks.com
The International Source for the best EFT Books