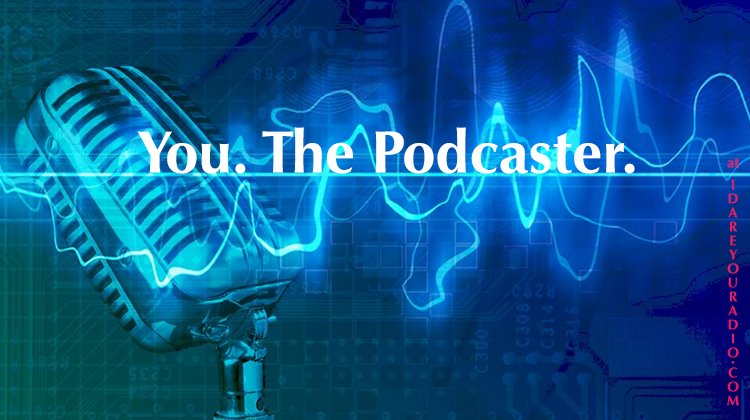 I didn't think I'd ever be interested in podcasting. This is what went through my mind: "Ugh! Too much work over what I'm doing already, I don't have time, I don't know how, who'd want to listen to me anyway, bandwidth, where to host – ugh."
But then I asked myself, if I were truly as committed to serving the lifting of our vibrational field as I thought I was, what more could I do to assist? And guess what I heard my inner voice say? You're right – podcasting. Otherwise known as Internet Radio.
How does it help me serve?
Ever heard of a little thing called iTunes? How many people go there every day to find music, interviews, messages and other audible material to enjoy and get inspiration? Literally millions.
Did you know you can get your podcast served up by iTunes – for no charge? Nots to mention the other freebie or low-cost podcast directories.
So imagine you have an important message.
You're a coach, or a preacher, or a healer, or a business leader, or an inspirational speaker. You know as well as I do the value of being able to get in front of people. Why would you deprive yourself of this one incredible way to get the word out – your word?
What you need to know if you want to do podcasting

How to create and launch your show
How being a talk show host can be a great platform for you and your business
What type of format is best for you
How long your show should be
How to record, post and edit your show with ease
The easiest way to create content for your show that will keep your listeners coming back for more
How to get the guest of your dreams
The fastest, easiest and simplest way to attract and build a worldwide audience
When you should do a free vs. paid internet radio show or podcast
How to make a profit from your show even when you're first beginning
So imagine yourself able to speak with the people you love and respect, from whom you have gotten inspiration and motivation. Who are they? Start making lists now!
And who do you want to reach with your message? Write it down!
And what are some topics you like to expound upon? Write them down!
Now, you've already started on your podcast journey – what's stopping you from going full-tilt?
Go for it!
Imagine yourself five years from now having NOT gone for it – how does that feel? Ugh!, right? You don't need that! Start living and expanding your most outrageous, fun, daring and beautiful Dream right now!
Why? Because when you do, you inspire the rest of us to keep going. You give us permission, simply by being who you are at your core best, to do the same. We want you! We want your gift – stop hiding it in the closet! All it's doing there is gathering dust and moths! It'll die in there! Bring it out and give it life!
You never know how you affect people.
Everywhere you go, even if you don't say one word to anyone, you affect others. Just by how you walk, dress, eat, speak, move, drive, interact. You could inspire some shy person today to stand tall just by holding your head high as you walk into the grocery store.
Imagine how it would be if your podcasts got out to not hundreds, not thousands, but millions of hungry listeners who crave your words and message!
aloha –
Angela
==.==.==.==.==.==.==.==.==.==.==.==.==.==.==.==
EFTBooks.com
The International Source for the best EFT Books