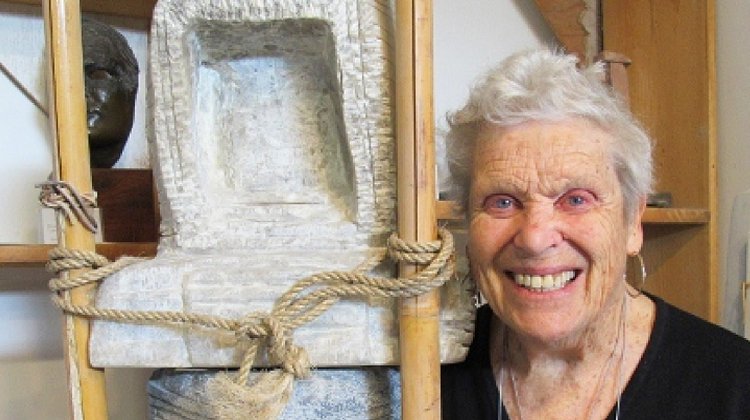 One of California's foremost stone sculptors, Patricia Bengston-Jones is a shining example of a Daring Dreamer – someone who doesn't take Normal for one minute and who bucks the odds to live her Deepest Dreams. Not because of any rebellion, necessarily, but because it's simply who she is and what she does.
She's a powerful example of someone who really lives her passion, not alowing the numbing, everyday trance that surrounds us that says, "get a job, be norrrrmaallll…" overtake her!
Raw, mythical power
I was really taken with her work. I love the raw, mythical quality of it, and how she allows the stone to be stone, rather than trying to make something pretty-pretty out of it. It's stone: heavy; plain; figured; textural; translucent; eternal; even humorous.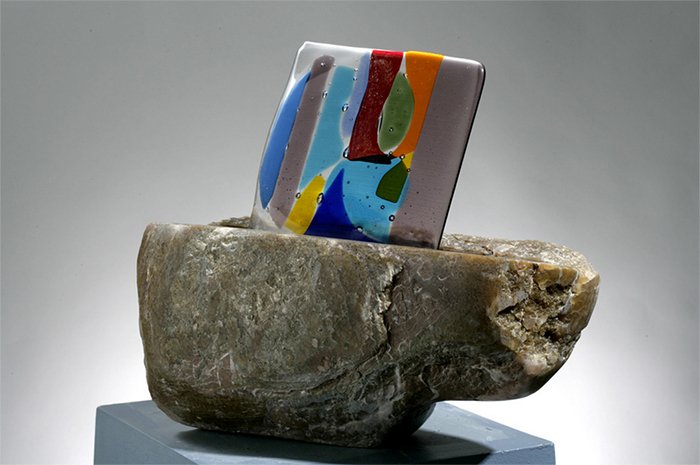 I love how her forms give you an inkling of a story, but not much more than will tickle your own frames of reference and put you on the beginning of a path to create your own stories from the images.
Time and Form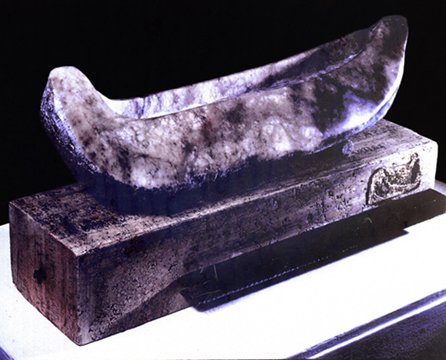 Here is one of the pieces I loved the most. Although these are all maritime themed, not all of her works are.  Let's Clean the Barnacles Off: made from Travertine and Slate, 10″ x 7″ x 20″
Here's what she has to say on her site: PBengtson.com
"As a seeker of knowledge, with ten years of landscape and (color) field painting in 1972, I returned to finished my education, to find answers in my search of the 'unknown'.
"This led me into sculpture and using concepts of the prehistoric monumental stone sites and myths. I visited England, Italy and Mexico, and lived in the Southwest.
I used the monolithic forms, arches and stacking or layering to denote the passage of time in my sculpture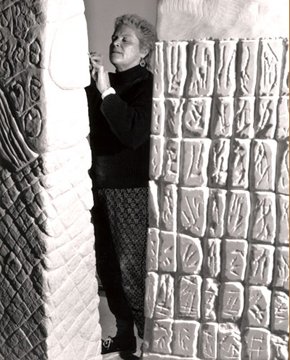 "This background information along with the mythology of the Vikings, has helped me research my own heritage which combines Swedish and Northern European.
"My endless search has helped to shed some light on the unexplained phenomena of my past cultures. It enables my sculpture to come together as a 'Passage to My Heritage.' "
Make sure you visit her site for more mythical, powerful stone and glass work – especially check out that gateway she's carving in the image above! See lots more of her works at her website, PBengtson.com.