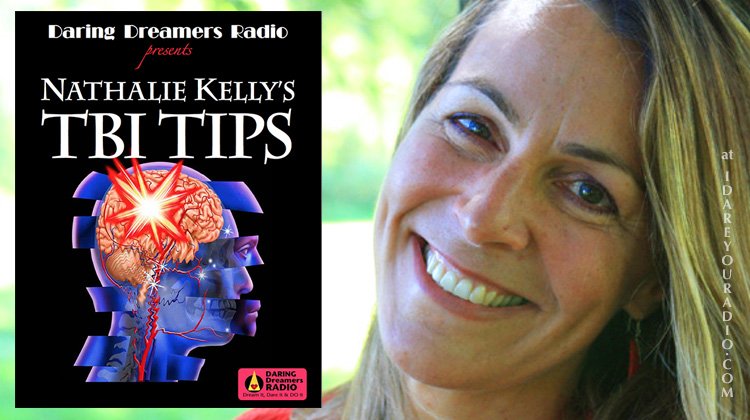 When her boat capsized, Nathalie Kelly was slammed in the head, resulting in massive damage to more than one part of her brain. This was no ordinary brain injury!
Listen in and find out how she endured – and actually grew from – years of having to simply lie flat and not even move a muscle…even her eyes…
…how she persisted in trying to find answers, even through horrific headaches and completely debilitating dizziness and disorientation so bad she had to walk with 2 walking canes…
…and how she got through embarrassments and humiliations that are so common for TBI sufferers who cannot remember or cannot read or walk, and can no longer function in the simplest ways.