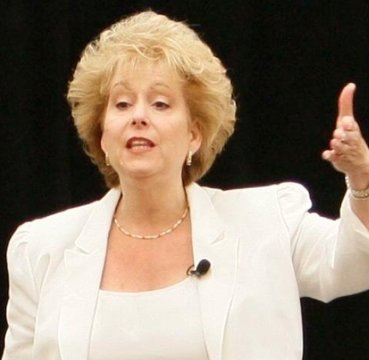 I'm so delighted to have as my Featured Guest this week someone I highly respect and admire: Wendy Lipton-Dibner, Internationally Acclaimed Speaking Expert and Best Selling Author.
I had the very good fortune to attend one of her speaking programs, and was really impressed with Wendy's knowledge, expertise, kindness and understanding of why people do – and don't do – what they do.
If you want to accelerate your business success, you'll want to listen up, because Wendy has a unique twist with her proven strategies that help you increase your income and your impact through effective speaking.
In every industry from health care to hair care Wendy has proven time and again, "Your most powerful business asset is your voice!"
You may be familiar with how people buy a program or product…but then never take action on what they learn.
Wendy has an unusually high implementation rate: over 93% of her surveyed audiences have received measurable results from her training. She is internationally recognized as an authority in both personal and organizational change and the psychosocial factors that move people to action.
Crowned the "female Zig Ziglar" by author/publishing expert, Rick Frishman, she is the author of two bestselling books, Shatter Your Speed Limits®, and M.A.D. Leadership for Healthcare…and she serves as a trusted advisor, trainer, consultant and coach for doctors, executive leaders and top influencers worldwide. She's helped hundreds of thousands of people get what they truly want.
Join me and listen in, and find out:
Why people don't take action
What to do about it
What they need
What internal rules hold them back
How to propel yourself, your clients or listeners to a new level!
For information about Wendy's latest programs, go here: ActionSuccesswithWendy.com

CLICK HERE or on the IDYR icon to the left to go to the show with Wendy, or go to iTunes, search Daring Dreamers Radio, and sign up for the RSS feed so show updates come to you automatically!
.