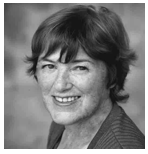 What does a ski-jump nose have to do with shyness about asking for money?
What do big lips have to do with talking a lot?
What do roman noses and being good with money have to do with each other?
It's all in your face!
I'm so delighted to introduce you to Naomi Tickle, the world's foremost Face Pattern Recognition Expert!
You'll be really astounded when you hear what Naomi describes in this fast-moving interview! She explains all about what it means when people with turned-up noses, inverted V eyebrows, narrow or wide faces, or flaring eyebrows!
She looked at my photo and said, "You should give workshops!" And guess what I do? Yup!
She also said, " Strangers will come up to you and tell you their deepest secrets and afterwards they will wonder why they unburdened their problems to a total stranger." Which is exactly true – it always amazes me that people do that – no matter where I go.
Here's another one: "You are up front with people and very direct and to the point. In other words you don't mince words, you let people know what you think or feel."
How did she know all that?
Because she's the authority on patterns in the face, and she can see it just as clearly as we see red sunsets! Pretty cool. Can you imagine what it would have been like if your parents had recognized your deep dreams and natural tendencies from early on, and guided and supported you in that?
Did you know they used face patterns to figure out what guys would be good at what in the military – and had 98% accuracy?
Listen in as Face Pattern Recognition Expert Naomi Tickle tells us all about it and how you can recognize your deepest dreams just by looking in the mirror!

CLICK HERE or on the IDYR logo to the left to get to this 32-minute, fast-moving, wish-it-was-longer interview! And, go here to get her book, What Makes People Tick and a free shorty reading: TheFaceReader.com!
.