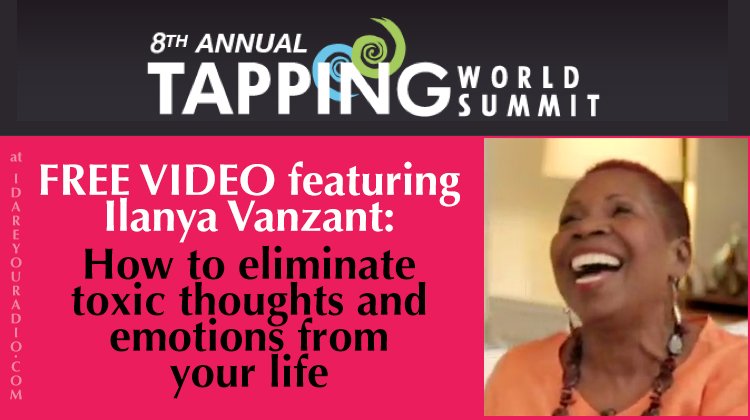 It's happening! The eighth World Tapping Summit!
I invite you to check out and watch today's Free Video!
In it, #1 New York Times Best-selling author and host of the hit TV show "Iyanla: Fix My Life" Iyanla Vanzant details how to eliminate toxic thoughts and emotions from your life. Go here to see it now!
Some of what Iyanla shares with you in this interview:
•   How she started using Tapping to change her life nearly 15 years ago, and why she still loves this technique for creating personal change.  (And why she always uses this technique with people on her show, even though it's not always shown!)
•   Why it's important to increase your emotional "library" to be able to express and release stuck emotions.
•   The power of love: Why she believes that there is no wound deep enough that love cannot heal, and how you can make the oftentimes difficult shift to finally loving and accepting yourself.
•   How to overcome lack-consciousness.  Iyanla struggled with finances even when she was earning over a million dollars a year!  She'll explain why you need to shift your energy and beliefs around money in order to be able to create abundance, regardless of how much you're earning.
•   The difference between creating a boundary and a wall (hint: most people create walls, not boundaries).
And much more!
This is a heartfelt, laugh-out-loud video that I know you'll love.  Go here to see it now!
You'll get Free Video Access and FREE audio download access so that you can listen to this video on the go.