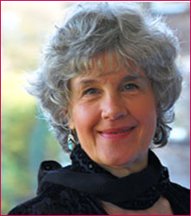 You'll want to listen carefully to the tips Rue gives you about how to avoid the nightmare she went through.
What do you do if you're an energy or EFT practitioner against whom your state has decided to stake a claim, claiming you are practicing therapy illegally?
Listen in to my interview with EFT Master Rue Hass as she tells us what she went through when the Colorado State Department of Regulatory Agencies tried to nail her for practicing therapy without a license.
It took months; but the most important outcome was something you may find surprising and deeply moving.
Please click on the I Dare You Radio icon to the left to go to the interview: there are four parts – I invite you to listen to all four short segments, and to pay close attention to the various tips Rue shares. Use the tips to avoid getting in red-hot-peepee trouble with The Man!
And if you know or work with other alternative, EFT or energy practitioners, please pass on the link to this page! Thanks.
CLICK HERE to get your downloadable checksheet that Rue has so kindly provided.

See the little stat counter above? This is the number of people who are looking at this article starting today, April 9th. There were already over 565 people who had downloaded it before I set up the stat counter, so add whatever you see there to 565.
I invite you to join me in an experiment: let's see if we can get every EFT practitioner we know to come here and listen to the audio and download the pdf Rue made for us! Please refer this page to your EFT and energy practitioner friends, and anyone else in the help-people professions you think would value this information! Thanks!
________________________________________________________
________________________________________________________